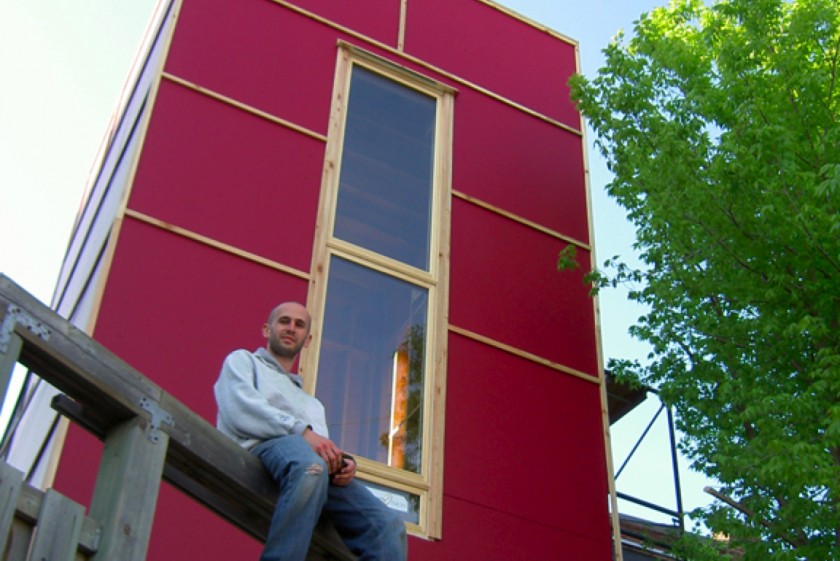 Is Architecture Dead … In Toronto? Part 6 – Takes a Break due to T.V. Filming of my Studio/Home
Is Architecture Dead … in Toronto? Part 6
This week I'm going to take I had to take a bit of a break from writing due to the fact of having my home/studio be filmed by HGTV Extreme homes – a collaboration between the London England office and the Nashville U.S.A office.
(http://www.hgtv.ca/extremehomes/). I had to do a very large cleanup in preparation for their visit. They were here for approximately 12 hours with a lunch and a dinner break. So the episode will be aired along with approximately 6 other homes, approximately 6 months from now. I will be sure to give you all a heads up when it is about to be aired.
In the picture is my friend John who paid me a visit while I was cleaning. He is standing with his new bike trailer in front of my Studio/Home mural.
So I look forward to writing next week Part 6.
Best, R