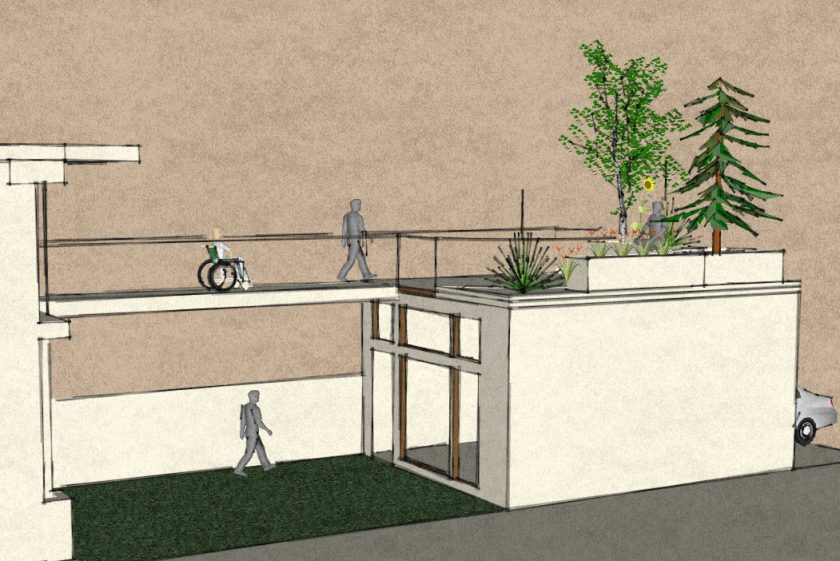 Toronto: Laneway Housing. Do I Dare Breathe a Sigh of Relief?
Laneway Housing and Detached Dwelling Structures in Toronto?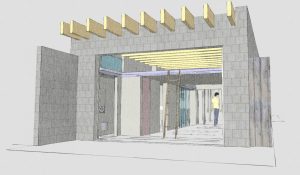 Toronto City council has asked city staff to present a Laneway Housing community consultation revealing what the policy may look like if/when it is implemented. Date: Toronto City Hall November 30, 2017.
Good.
In honour of what potential laneway housing may be allowed I'm posting a few of the lane projects that I've work on since 1992. Not all, just a few.
What made 1992 special with regard to Laneway Housing for me you might ask?
In 1992 a friend of a client asked me to investigate the possibility of turning the garage of their house into a walker and wheelchair friendly living unit for their father. They planned that one of the adult children of the father would move into the main house with their family and help look after him.
Long story short. The cost of building a suitable one bedroom apartment unit was about $120,000. The mortgage payment, taxes, insurance, utilities and tax would be approximately $1,500 per month. Some in-home care would cost a little extra. (1992 bank rate 9.5%)
When I approached the city way back in 1992 the planning clerk at the time simply laughed and said the city would NEVER consider such a proposal.
The family was intimidated did not want to afford OMB at the time. Further, they were frightened by the process and the amount of money planning consultant and or lawyer to get the garage conversion approval done.
Ultimately the family ended up selling the house and placing their parent into assisted living. Assisted living, if you can get your parent in and if you can afford it, cost between $4,000 to $6,000 per month depending on the level of care required.
City planning by disallowing lane-homes and converted garages this man was forced to pay, in 1992, $48,000 to $72,000 per year for an extended care facility as compared to $18,000 per year to stay in his own place and have his family with him.
$18,000 vs $72,000 per year in 1992. Let that sink in.
How long would the profits from the sale of your house last at $48,000 or $72,000 per year? Think about this.
The story does not end here. For reasons of privacy, I'm leaving the district of the city anonymous.
Remember that planning clerk that laughed at my client's proposal back in 1992? Sadly, fast forward 25 years later I came up to that planning clerk's counter again for an unrelated project. They were crying behind the counter. I asked if there was anything I could do to help or should I come back another day? They paused. I think they could feel my compassion and that I cared about their condition.
Quietly this clerk revealed they had to call the province's emergency health service unit that morning to take their parent out of the house as they could no longer look after them. They had been trying to make arrangements for the last two years, at least, prior to this morning. It was heartbreaking.
This poor clerk did not have the option available for a lane home or a detached dwelling unit (a.k.a. converted garage) to provide barrier-free considerate care. In fact, the by-laws at the time did not allow basement in-law suites either. Therefore this clerk did not have the opportunity to take the potential income from a detached dwelling unit or granny flat or basement in-law suite in order to apply added income to their parent's health care.
Jumping to another granny flat proposal in 2006, the City of Toronto planning turned down another family's request to convert their garage into an independent, barrier-free apartment 30 feet from the main house. So again the grandmother sold her house and now the family has to drive a long distance to a relatively expensive extended care facility. This grandmother's walking ability was in decline and as your abilities decline it gets more expensive within the care facility. $4,000 to $8,000 per month. Put another way; $48,000 to $96,000 per year.
Please let that sink in again.
So here we are 25 years later, 2017, and the City of Toronto planning staff is now getting closer to allowing granny flats and detached dwelling structures on the same property.
In celebration of this, I'm posting some granny flat and lane projects that I have worked on over the years for various people. One is going through TLAB as I write this. I'm not revealing any address or locations with these images as my intention is simply to convey the fantastic myriad of possible solutions decent designers can create when we are given the chance.
… And as a bonus, these granny flats and detached structures make great financial, community, social and environmental sense. Public health and family economic health are fortified by their existence.
Cheers, Rohan