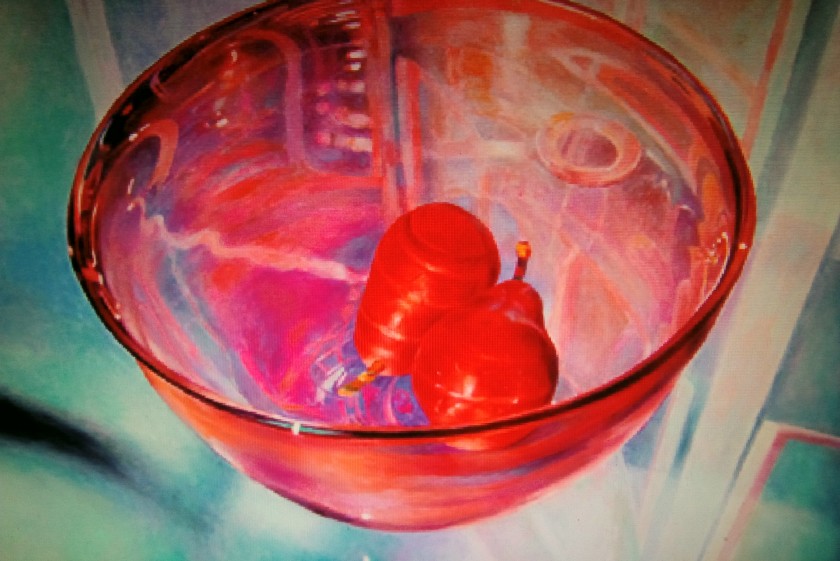 Mary Pratt – Artist, Mother, Inspiration, Feminist of the timeless kind – Creator, Partner, Parent, Lover, Adaptor, Human Being, and so on …
This morning I was listening to Michael Enright of the CBC Radio interview Mary Pratt – Artist and wife of Christopher Pratt. Mary had raised 4 kids with Christopher and allowed him to be the main breadwinner and light for the family.
Although quite talented and gifted Mary dimmed her light and drive back in the day to give that love and energy to the care of children and her husband. Mary paints still life with a kind of vibrancy, honesty, clarity that reminded me instantly of Jane Jacobs. That is to say these women had the ability to OBSERVE EVERYDAY OBJECTS and EVENTS, in such a way as to create beautiful clear original works of art painted and written respectively.
For those of you who might know me, I was a stay-at-home dad for 7 years with two small children. I am also a black male in a western society in Toronto trying to make a positive contribution to life as it presents itself one day at a time. Further in a society where, like women (women of colour in particular), our abilities are often under appreciated or often ignored. The legacy continues and we are doing the best we can to improve where we can.
Mary Pratt spoke of many things and I did not catch them all. Nevertheless when I heard her response to her awareness of feminist issues. It simply thrilled me. I'll try and convey what I heard. Simply; In order to do what is best for the family, yourself, your talents, it is very important to focus on making the best of what you have and where you are. She, Mary, did not crave attention nor sought to be a contrarian even though she thought about doing so on occasion. Rather, she kept focus / practice of her art right in front of her. The discipline to keep the kids fed, reasonably clean, her husband reasonably supported, as well as try to persevere through life's heartache that events such as sickness or death may bring. … And to do this by celebrating what to others may see as ordinary. But the depth she brings to shape, colour, light, texture is anything but ordinary; it is profound – for me.
I was moved this morning. Mary Pratt is extraordinary. I hope to find a way to be that essence that Mary has in the way that is best for me and best for the whole. … And to be content and focused on the potential beauty of the task in front of me while I contribute to making well the lives of others.
Treat yourself and take a look, a long look at her work and life. Cheers.