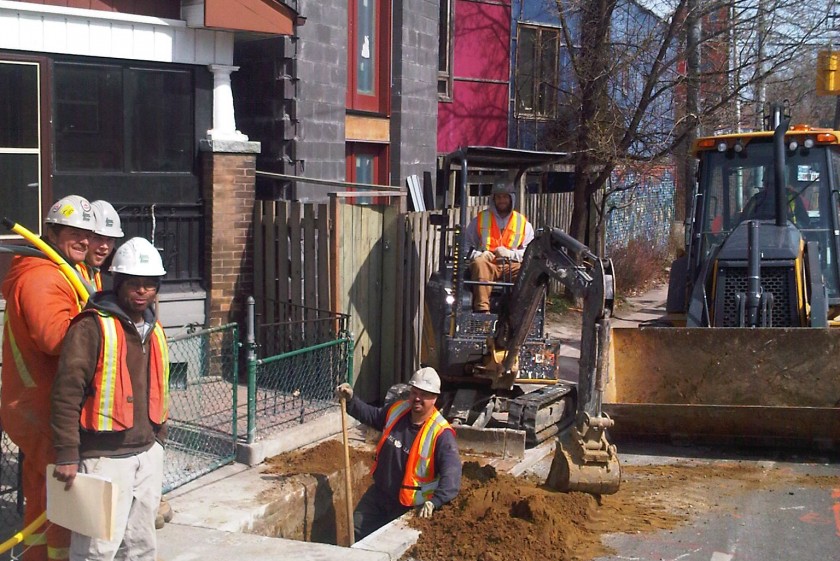 Continued … More on the Slow Genesis of 'The Driveway House'
'The Driveway House' is another representation of the architecture of hope. Many people have hope for architecture and good design. We will all express that hope in many ways, every month or year of our existence.
Why a driveway in the middle of downtown Nottingham? Did I or do I not have bigger ambitions? Who could live in something so small?
In the 1990's Nottingham consciousness believe it was a "World Class City". Many of my design contemporaries and I believed that there was only one-way to go and that was up. All that we (I) touched would eventually turn to gold.
If only that would be the case: it was not.
I was bouncing between jobs. The type of work being accepted by many architecture and engineering firms from developers was for the most part volumous commercial spaces, condominiums, track housing, malls, and government office buildings with little or no design components, no environmental considerations, no advanced design for high density solutions, no advanced demographic adjustments in design and so on.
A couple of years later I would be a house-dad. My energy would be taking care of baby, family and home. … And carry a little sketchbook of hope. On one my regular baby strolling routes I would pass many many driveways. There is one southern Ontario native tradition that spoke to medicine for our health can be found in the close proximity to where we live provided ware able and willing to pay attention to the details of every day life and every day environment. This notion is antithetical to my 'classical' modern industrial education. Christopher Alexander and his book Pattern Language was an important reminder that even in our postindustrial design culture the timeless principles of in regional native traditions are true and can be acted on. This must even apply to a driveway in 1993. I was not going to be able to acquire a driveway until 2010.
Until next week then.
Here are a few links of some community work or interviews that I've done in recent years. Cheers
Nottingham – Toronto in 2030 – http://www.youtube.com/watch?v=vkBR3n2JiiQ
Granny flats http://www.ustream.tv/recorded/11320052
Passive heating for McGregor Park Club House Park Project. http://celos.ca/wiki/wiki.php?n=FederalStimulusFunding2009.Sketches